Get a FREE tax debt consult by phone with Gainesville, Florida Tax Rep Jim Payne, CPA. Call (or text) 352-317-5692

 
 Learn how to settle

your specific IRS tax debt situation

at the lowest cost
What happens during my FREE tax-debt phone consult?
"I listen carefully while you tell me about your IRS tax-debt problem (or Florida State tax-debt concern).
"After we're both sure I understand your situation, I'll give you my initial take on the best approach to resolve your debt at the lowest cost, with the least hassle.  I'm glad to also answer any questions  you may have about Tax Rep.
"Next, we will schedule a paid office visit so we can review  your documents together and discuss a resolution strategy and action plan in more detail. During COVID-19, we practice safety measures during in-person meetings. We can also conduct virtual meetings."
—  Jim Payne, CPA, your expert tax representative in Gainesville, Florida
Tax Rep Offers a Money-Back Guarantee!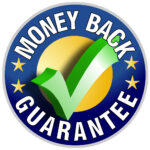 We are confident we can help you. And, we respect your right to decide this for yourself. I will waive your $375 office consultation fee if you are not satisfied at the end of your initial document review and strategy meeting.