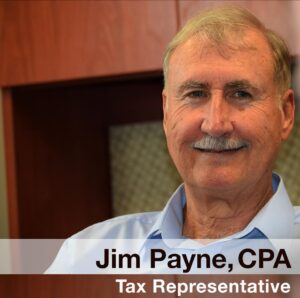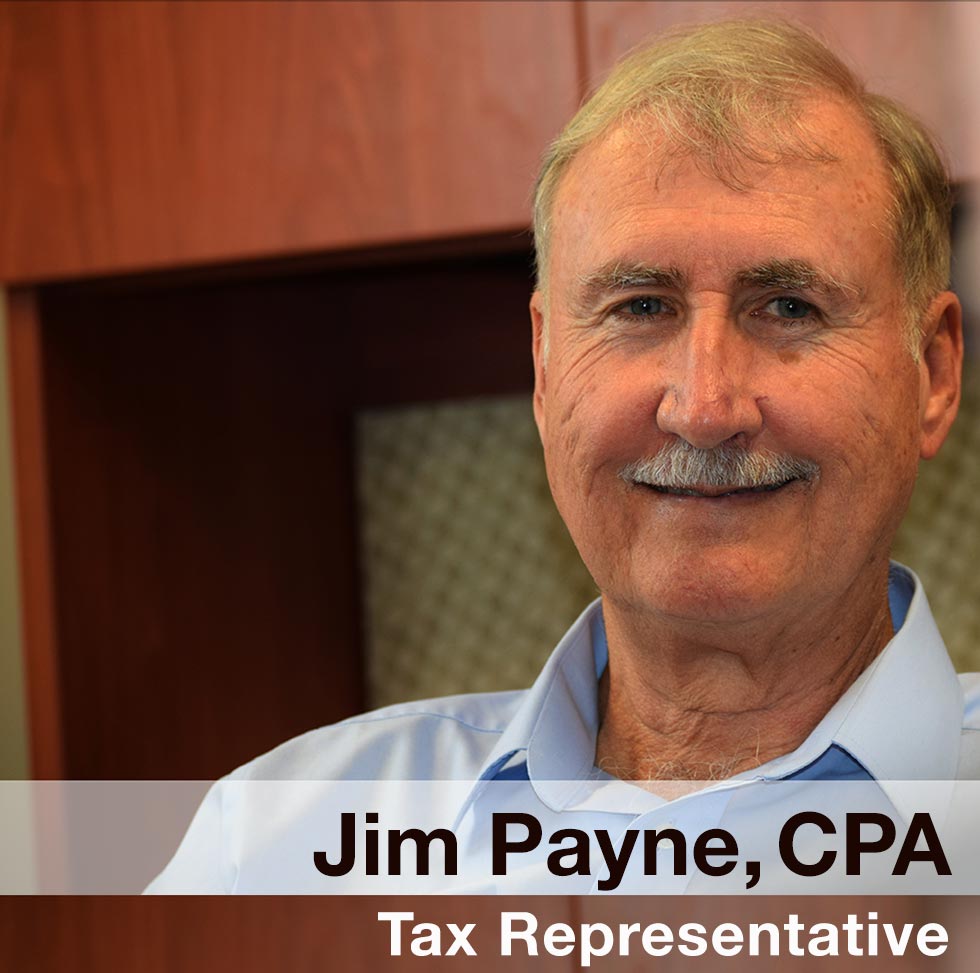 Former IRS agent Jim Payne, CPA, now helps people deal with the IRS, and pay less tax debt than they owe. As a Certified Tax Representation Consultant, he also advises clients on how to best respond to IRS collection notices and IRS audit letters. Further, he helps businesses resolve payroll tax problems and employee/contractor tax issues.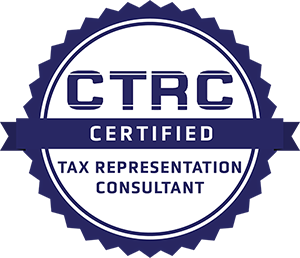 As a Florida CPA and tax advisor to businesses over the past 40 years, Mr. Payne is a uniquely qualified federal and state tax representative. His business expertise helps entrepreneurs avoid tax debt proactively. When a company has an existing tax debt,  he helps owners navigate the complex  IRS settlement options.
See Tax Debt Solutions Blog & Podcasts 
Jim's Tax Rep blog and podcasts help readers learn the pros and cons of the three options for getting the IRS off your back; spiced with candid insights and timely tips about IRS collection practices.  Learn how to pay less with (or without) the help of a tax representative.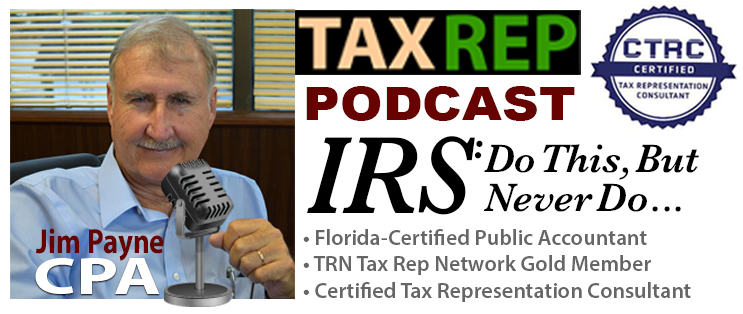 Jim Payne's CPA Experience
After graduating from Florida State University in 1973, Jim Payne became a Florida-licensed CPA. He has worked as an IRS agent, as controller for an international road builder,  and as chief financial officer of a multi-state retailer. His CPA firm now specializes in tax representation.
Tax Representation –   Continuing Education
IRS collection policies and practices change often. Tax rep Jim Payne keeps up to date with extensive ongoing education. Recently completed coursework  from Tax Rep Network LLC include:
Deep Dive – a 16-hour course on all aspects of tax representation
Masterclass: IRS Collections – a 4-hour course on how the IRS Collections Division works
Masterclass: Resolving Payroll Taxes – a 2-hour course on how to handle IRS collections for payroll taxes
Participated in an all-day IRS Tax Representation Conference
Listened to and mind-mapped 50+ podcasts on various tax representation topics
"Last week I listened to a webinar, Ethical Issues in IRS Representation. The new IRS commissioner said the IRS will get more active in audits and criminal investigations. One example is the failure to fully disclose assets and income on form 433. Omitting something material is likely to produce a referral to the Criminal Division!"
 Payne's Passions: Pilot, Skydiver, Scuba Cave Diver, Backpacker
​Jim is an instrument-rated private pilot with over 1,600 hours of flight time. At one time he was a passionate skydiver with over 900 jumps. Past passions: open water scuba diving and cave diving. Today his major hobbies are canoeing and backpacking with his wife Pam. They have hiked the Appalachian Trail from Springer Mountain to the Shenandoah in Virginia.  Having lived in Gainesville, Florida since 1999, Jim and Pam enjoy deep social and business ties within our community.